Write models using the Modelica language.
Bringing near native speed for models to the browser.
Designed in Adobe® Animate
Create complex animations in Adobe® Animate and export them to Easel.js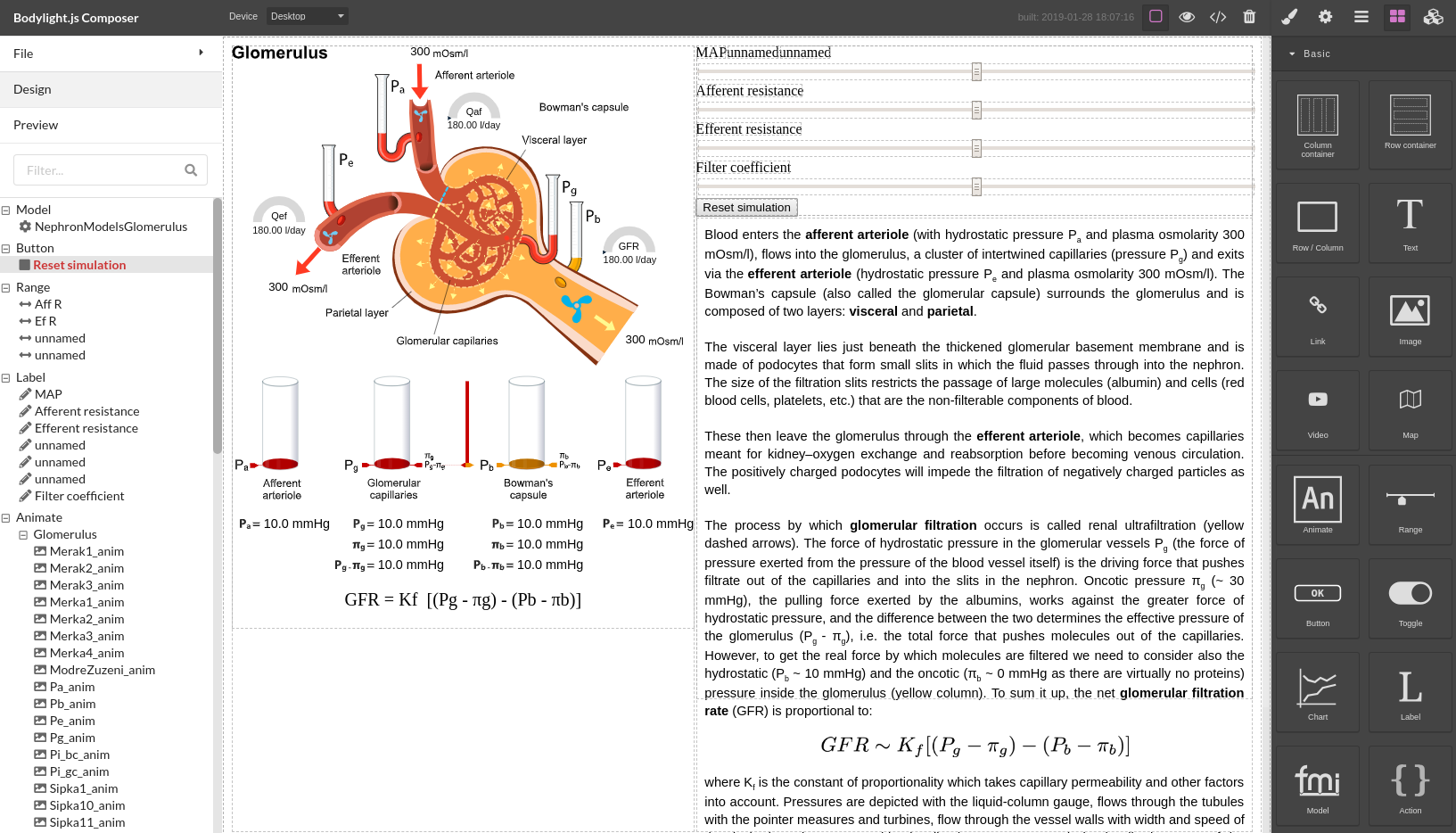 Composer is the main product of the Bodylight.js1.0, it allows you to visually create an HTML simulator. We are using the wonderful project GrapesJS to provide the layouting engine, Adobe® Animate to create interactive animations and Modelica to make it all run on models your write yourself.
Simple simulator of a bouncing ball
Bodylight.js Composer is a visual editor for creating in-browser dynamic applications and visualizations.
Nephron simulator
One of the first simulators we developed was a simulator of the Nephron, you can try it for yourself here